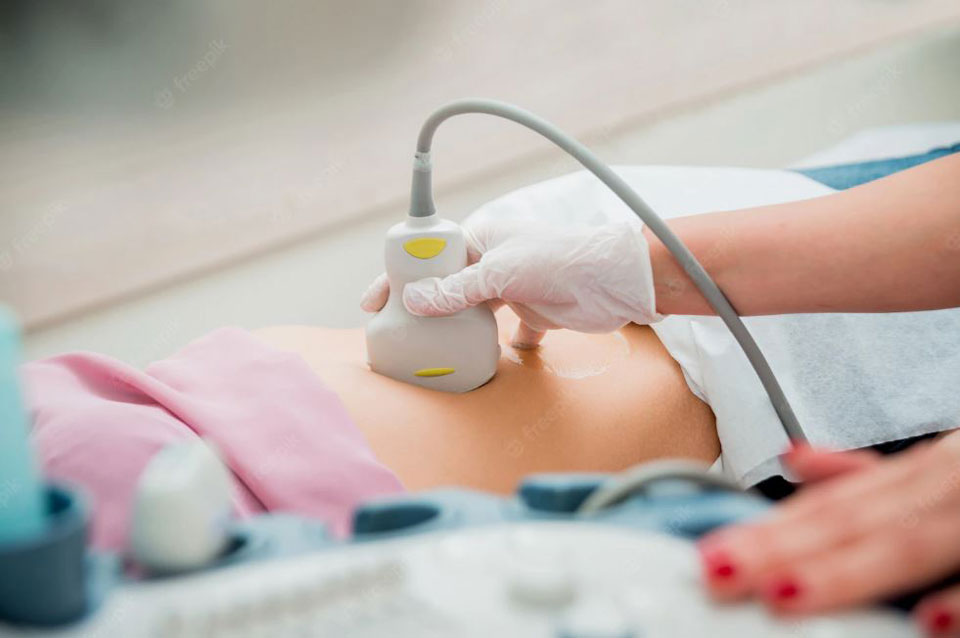 Fusion Healthcare provides a range of affordable and private ultrasound scan performed by our experienced male and female NHS consultant clinicians in our Luton clinic.
An ultrasound is a type of procedure that uses high-frequency sound waves to produce images of the inside of your body. An ultrasound scan can be used to help in the diagnosis of a condition, or guide a MSK clinician during specific procedures (guided injections). Ultrasound imaging tests are painless and do not expose patients to any radiation.
At Fusion we offer a range of extensive private ultrasound scan, specializing in MSK, gynaecology, lumps and bumps and musculoskeletal ultrasound-guided injections. Health checks are done by our clinicians prior to starting the scan. Patients receive an instant feedback from our clinician with written reports being sent within 24 hours.
How Ultrasound scan performed?
The scan can take anything from 20 – 30 minutes, depending on why you are having one done. It is usually painless but you may experience mild discomfort as the sensor is pressed against you, especially if you are required to have a full bladder or the area is tender, or inserted into your body.
A small medical tool called an ultrasound probe, which gives off high-frequency sound waves, is used. The sound waves bounce off different parts of the body, which creates echoes that are then picked up and turned into an image that is displayed on a monitor. There are different types of ultrasound scans, depending on the part of the body that is being scanned and why. The main types of ultrasound scans are external (Abdomen, Pelvic, Shoulder, kidney scan for gallbladder stones), internal (Transvaginal Ultrasound).
Fusion healthcare provides range of Ultrasound scans including musculo-skeletal (MSK) guided injections. Please note we don't offer Obstetric (pregnancy) , breast or DVT).
Private ultrasound scan prices start from £130 (including consultation) for more information please contact below. 
Clinic address: 112 Leagrave Road, Luton, LU4 8HX
For booking and prices, please visit call: 07763875191 Out of hour: 07828634357